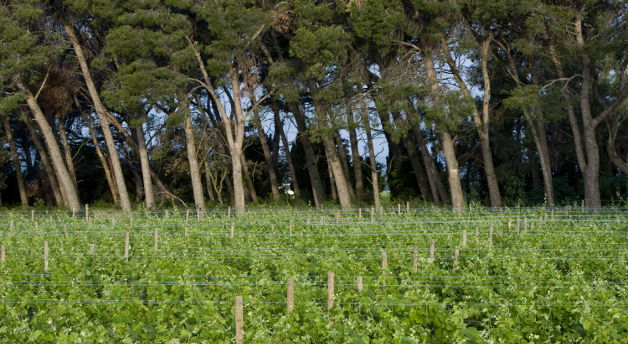 シャトー・ラ・ネルトの面積は90haですが、57もの区画があり、土壌、日照時間、葡萄品種のユニークな組み合わせが、豊かで複雑なワインを生み出しています。アヴィニョンの教皇たちはかつてラ・ネルトのワインを愛し、18世紀には世界中に輸出されていました。標高328mの丘の上のシャトー・デ・トゥールは、14世紀に建てられ、68haの広大な敷地を所有しています。要塞には2つの塔があり、中世の豊かな歴史を思い起こさせます。
Château La Nerthe covers 90 hectares (over 220 acres). But also 57 plots, unique combinations of soil, sun exposure, and grape varieties bringing forth rich and complex wines. The Popes of Avignon were already fond of La Nerthe wines, which were also exported worldwide starting in the 18th century !
Ideally located at the top of hill of 328 meters altitude, Château des Tours, dates back from the 14th century and extends over 68 hectares in one single block. The two towers of this fortress also recall its medieval and rich past.
Bettane Desseauve Domain Comment :
The great historic estate of Châteauneuf-du-Pape covers an impressive 92 certified organic hectares since 1998, of which a small third must be isolated in the heart of the best part of the Crau. The Richard family has restored the wine to its premier cru glory but was looking to refine its style. The arrival of Ralph Garcin in December 2015 is without doubt the best thing that ever happened to this prestigious estate! An agricultural engineer and oenologist, a connoisseur of southern grape varieties and a fine taster, he has authoritatively imposed a welcome aesthetic shift towards chiseled, precise and judiciously bred wines. In the vineyard, ripening choices have been rethought to bring more depth. The result was spectacular in 2016 and seems to be confirmed in 2017. La Nerthe probably has the greatest potential of any Châteauneuf, both white and red, and now seems ready to take it on!